Ken Davis is a joy to have around during the stressful realities of home renovation.  He is extremely capable in all things plumbing and has a fantastically positive "can-do" attitude.   Ken worked quickly and confidently with any challenge we threw his way. 

Ken Davis worked on our kitchen renovation and deftly took care of all the plumbing and gas projects associated with remodel.  Ken also helped with a few outside requests including relocating a few hose bibs and leveling a nasty sewer cleanout that was protruding up through our patio paver stones.  The cleanout was a trip hazard in our walking path and our garden hose would catch on it repeatedly.  It was driving me up a wall.  Ken addressed these annoyances with skill, speed and a chuckle at my obvious vexation.  He works with the same composure as someone taking a walk in the park.  He's just in his element.

Ken doesn't back down from a challenge either.  He consistently met our requests with a sporting and energetic "what-can-you-throw-at-me?" grin.   When we asked him to install a newer model of reverse osmosis into the kitchen, he admitted to not being familiar with the model but quickly asked for the details, did the research and, when he arrived, installed the system in less than 30 minutes.  Ken was also thoughtful enough to intentionally place each of the components into a format that could still accommodate a decent amount of storage into a very plumbing-heavy sink cabinet.  He is so at ease with the plumbing world that Ken informed us that he could connect the newly filtered water line directly into our refrigerator.  That possibility never occurred to us and we now enjoy the best tasting, no-concerns water and ice with the convenience of a one-stop filter replacement with concealed, behind-the-scenes water works.  No more waiting for the chlorine smell to evaporate from our glasses or refilling inconvenient pitchers.  We love everything about our new set up.

Ken Davis is someone you feel happy calling during the stress of plumbing issues and home remodels.  We gladly and confidently share his contact information when a friend reaches out with that panicked text: "Who knows a good plumber?!"  His skill, kindness, and much-needed sense of humor is the perfect salve for your plumbing woes.  Who knew that you could laugh your way through the tense stress of home improvement?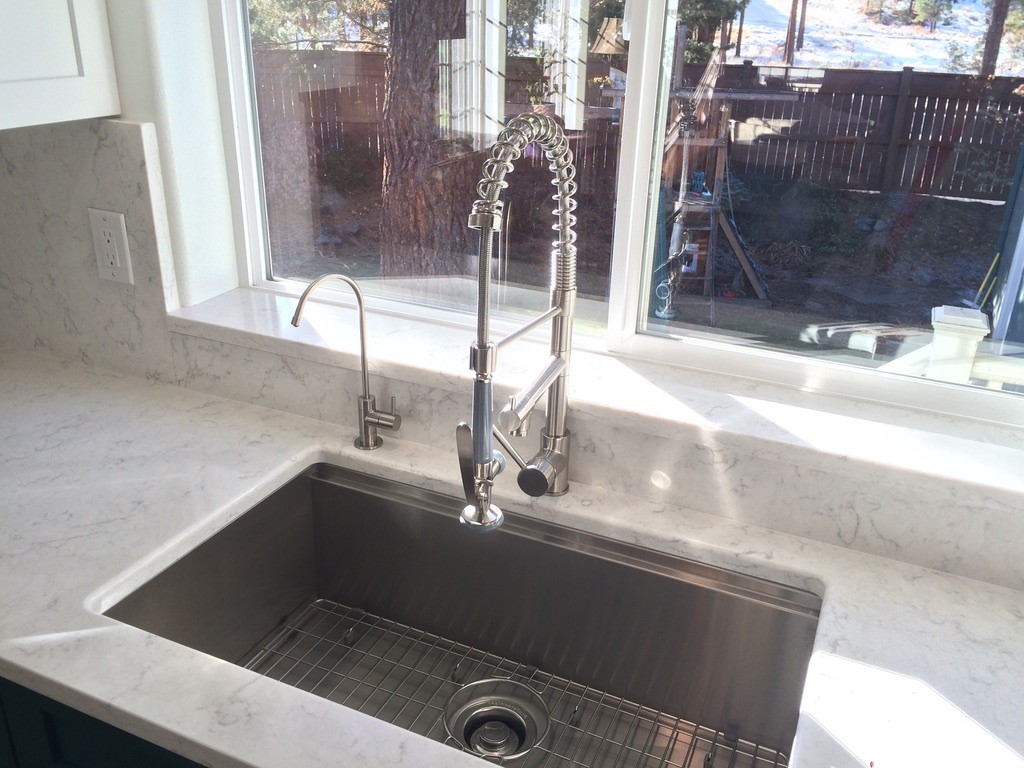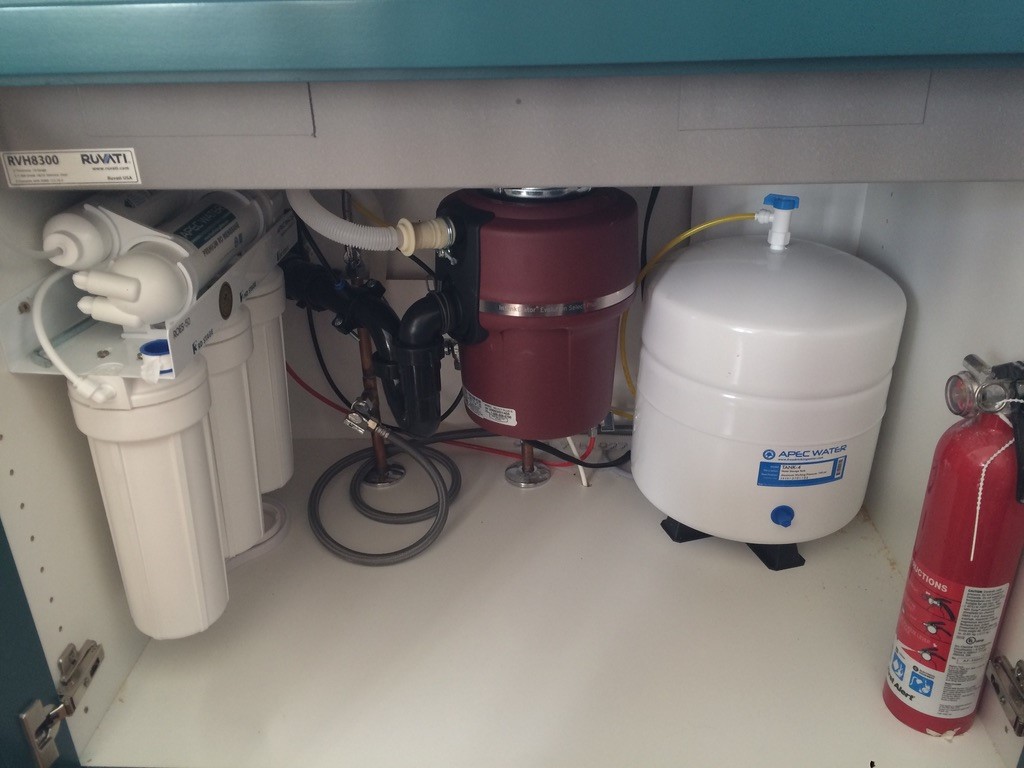 Sara and Josh, Bend OR